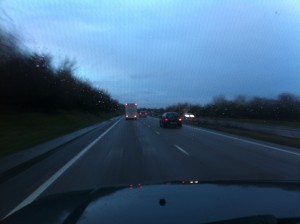 The aim of the A419 Noise Action Group is simple: to right the wrong.
Despite residents protests, concrete rather than tarmac was used to build the Latton and Cirencester bypass sections of the road. Driven by commercial reasons, this decision has left all that live along its route with a needless and severe noise problem. A419NAG wants the noise the road generates to be reduced closer to the levels promoted to residents during the public inquiry.
We believe the best way to achieve this goal is for the concrete section to be re-laid with tarmac which is much quieter and more environmentally friendly. This would reduce the noise pollution and so give something closer to that which was promised.
Prior to its construction, the stated aim was for a road that would create the minimum possible disruption to the local environment. What has been realised is something that generates more noise. Whilst traffic volume contributes to the noise nuisance, it is the decision to use the cheaper option of concrete which has directly and significantly added to the problem.
Reduce the noise – Resurface the concrete.